Safe Food Handler Gamepack is a

companion learning tool to the Certificate app.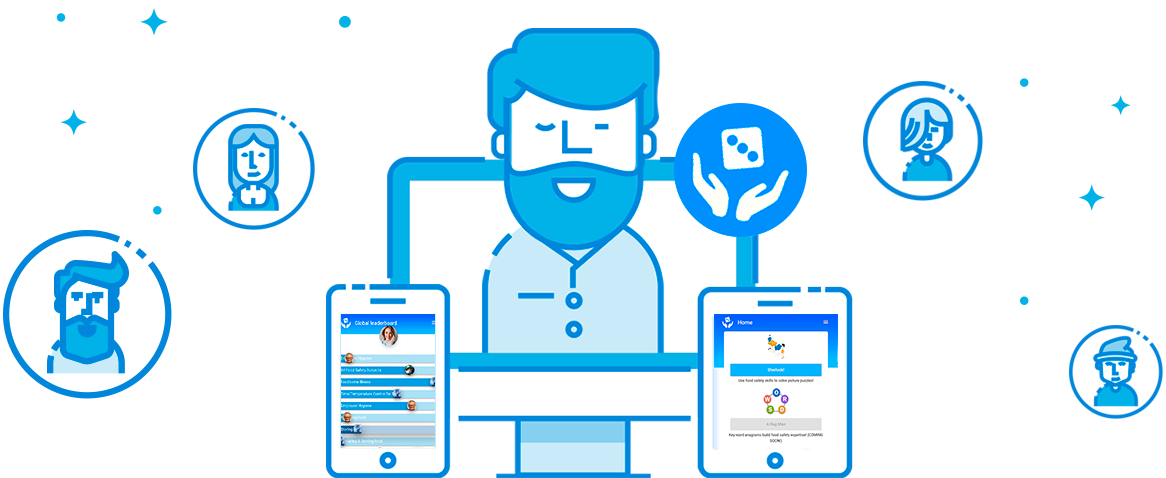 Play food safety games to build recall!
Have fun and improve your skills
Earn a coupon for SFH certificate app
A Continuous Training program for yourself or a whole team
The Gamepack App makes a continuous training program on Food Safety fun and engaging. Course content is converted to games designed for classrooms, workplace meetings, or just played for fun personal growth. Compliance-grade reporting is part of the Gamepack.
Sherlock: Sherlock is a picture-puzzle game that improves your Safe Food Handler

 recall skills. Correctly answered questions reveal pictures from one of several categories.

You earn points from correctly answered questions, and by correctly matching the picture to one of four choices.

A Rag Man: Key-word anagrams build food safety expertise!
Gamepack

works great for groups & teams
You can share a single game with others. Just share the 4-digit Sherlock Code. Invite your teammates to play and improve your skills with our continuous training tool.
Use the Gamepack by yourself several times a week throughout several months.
As a food safety instructor, ask the class
members to install the gamepack on their mobile phones or tablets (web, iOS, Android). The app is free! Then use the gamepack for a fun in-class group activity (6 minutes), overnight homework (24 hour playtime), or week-long challenge (7 day playtime)."
The Gamepack makes for a great continuous training program for food service businesses. This is the best-practice recommendation for Food Safety managers and teams. Use the Gamepack for each restaurant team. Use the 6-minute playtime for pre-shift meeting activities. Use the 7-day playtime for weekly team challenges.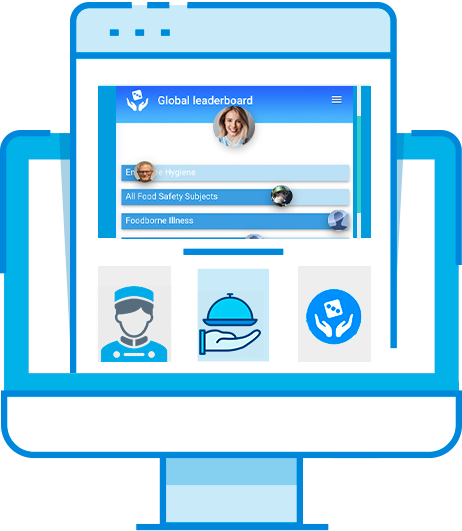 How the
Gamepack

works

The Gamepack is a companion tool to the Safe Food Handler Certificate program app. The program's content and quiz questions are automatically extracted and made part of the Gamepack! The result is a learning tool that builds recall in a fun way and builds expertise over time. This repeat-recall cycle is the proven way to build our human memory.
GAMEPACK
Gamepack benefits for you and your organization
1. Confidence and quick recall of food safety info – where and when you need it.
2. Compliance with best practices for continuous safety training.
3. Reports that show user participation in continuous training programs.
Give it a test drive
– for free!
Sign up and play right now for a coupon for a discounted license price for the SFH Certificate app.